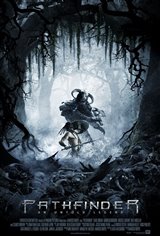 3.37/5
Based on 279 votes and 14 reviews.
Please rate between 1 to 5 stars
Showing 1-10 of 14 reviews
April 18, 2008
solid movie - predictable but a good watch
September 23, 2007
Not well written, too boring.
August 17, 2007
I GIVE IT 2 STARS. KARL, NOT YOUR BEST. YOU'RE STILL A HOTTIE.
August 16, 2007
this film was so messy i felt like a plate of spaghetti on the floor would seem clean.
August 5, 2007
boring movie, not well written, very predictable.
June 11, 2007
let's see all this movies detractors make a better viking/indian picture...just enjoy it like you would a foreign movie and sneek -in three or four beers !
April 20, 2007
Crap just isn`t the right word for this movie.To many questions, no continuity, acting??? What acting, cinematices blew goats and the special effects where done by a 3 year old. 100 minutes of my life that I will never get back.
April 18, 2007
Brutal. Don`t waste your time or money on this movie.
April 15, 2007
Suneagle`s Review: 4*`s Very good movie for low budget..Great sets and concept with a healthy story. Vikings, not very often to we see them in film but this time around the costumes were fantastic. Can`t wait for the Unrated extended edition..Acting was not up to par though and the fight scenes for me could of been better or at least the camera could of showed more that`s why I`m banking on the Dir` cut. Just like King arthur Exteneded unrated dvd was better than the Theater release..Money`s worth?? I say YES!!
April 15, 2007
It was definitly one of the worse movies i`ve seen for awhile. I mean the CG was just terrible, at some points the alvalanche scenes look like they were taken straight from the discovery channel. Left before the end of the movie, if you interested save it for a rental.