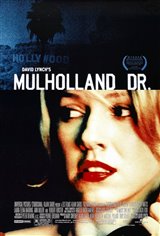 4.25/5
Based on 4390 votes and 26 reviews.
Please rate between 1 to 5 stars
Showing 21-26 of 26 reviews
May 10, 2002
Lynch turned down an offer from George Lucas to direct RETURN OF THE JEDI in order to collaborate with Dino De Laurentiis on DUNE. In Dune, Lynch shot much more footage than ended up in the finished film, but executive producer Dino De Laurentiis didn`t want a three-hour-plus sci-fi epic on his hands, so he coerced Lynch into trimming it. The result is one of cinema`s most infamous cases of personal vision colliding with studio politics. Nonetheless, Lynch still manages to cram in so many visual ideas and captures the tone of the book so well that these production issues can be easily set aside once the story starts rolling. Refusing to furt
May 10, 2002
For his work on this film, director David Lynch tied for Best Director (with Joel Coen for The Man Who Wasn`t There) at the 2001 Cannes Film Festival
January 31, 2002
I knew David Lynch was messing with my head but I still couldn`t help loving this film. It was worth the price of admission just for the audition scene with Naomi Watts. They should create an Academy Award for Best Scene and she would walk away laughing.
December 30, 2001
I didn`t know when the end of the movie was coming.I was really captivated about everything:story,Naomi Waats, L.E.Harring,every caracter from film have cought my atention in a differit way than other movies. of course as Twin Peaks,I am looking forward the second part of this story for getting a few explanations. Thanks a lot for this superb movie.
December 22, 2001
I felt paralized by this quiet horror. Want to see it again in a while. :)
December 11, 2001
I like David Lynch and have enjoyed his work since ERASERHEAD. He has a vision and he remains true to it. MULLHOLLAND DRIVE is a cool, dark, funny movie.