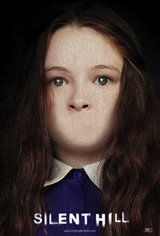 3.91/5
Based on 2313 votes and 253 reviews.
Please rate between 1 to 5 stars
Showing 1-10 of 253 reviews
September 20, 2006
It was an awesome thriller! Good story line and excellent special features.
September 14, 2006
Truly horrific. But did they explain how the monsters child was born?
September 8, 2006
dumbest show i`ve ever seen not even scary and not a very good ending
September 8, 2006
Having seen this movie, I`d never play the videogame. Boring, slow moving, unimaginative and a terrible ending. I was looking forward to hearing that Siren go off to see some action. Pooozer. *
September 6, 2006
A little confusing at first , but overall, one of the better horrors out there. Just the right amount of gore...
September 4, 2006
I saw this movie. It ROCKS. I`m a big fan of the Series. I think that they should have had Harry and his daughter in the story line. But it was an awesome movie
September 4, 2006
excellent movie,for those people who did not understand the movie is only because they did not pay attencionnnn!!!!
August 30, 2006
Ive seen better horror movies but it was still good. Didnt even try to make u jump not even once. and the monster people look like tey were taken straight out of the video game so they look really fake at sometimes in the movie. I felt like it should have been a shorter movie. It felt like they had finished making the movie to make room for a sequil but then out of nowhere decided to add more so they dont need a sequil. overall still a great movie and i would recommend it to people who want to see it. BrianBebee
August 27, 2006
This was the best movie from a video game. I have seen a lot of them and this one was right on with everything
August 27, 2006
for a video game movie, its really not that bad. you have to really appreciate the environment which the main characters walks through, and Pyramid Head is really something else right?