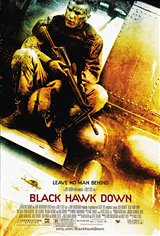 3.95/5
Based on 10820 votes and 207 reviews.
Please rate between 1 to 5 stars
Showing 1-10 of 207 reviews
February 10, 2018
The best war movie IMHO. Great camera and action but it´s not full of that typical over-the-top heroism and patriotism and stuff. It´s about real life of soldiers.
March 6, 2012
gjiljgblsbnsjlkgnbgjbngjnbgjnbjgbngjbnbnbnbnbnbnbnbnbnbnbnbnbnbnbnbnbnbnbnbnbnbnbnbnbnbnbnbnbnbnbnbnbnbnbnbnbnbnbnbnbnbnbnbnbnbnbnbnbnbnbnbnbnbnbnbnbnbnbnbnbnbnbnbnbnbnbnbnbnbnbnbnbnbnbnbnbnbnbnbnbnbnbnbnbnbnbnbnbnbnbnbnbnbnbnbnbnbnbnbnbnbnbnbnbnbnbnbnbnbnbnbnbnbnbnbnbnbnbnbnbnbnbnbnbnbnbnbnbnbnbnbnbnbnbnbnbnbnbnbnbnbnbnbnbnbnbnbnbnbnbnbnbnbnbnbnbnbnbnbnbnbnbnbnbnbnbnbnbnbnbnbnbnbnbnbnbnbnbnbnbnbnbnbnbnbnbnbnbnbnbnbnbnbnbnbnbnbnbnbnbnbnbnbnbnbnbnbnbnbnbnbnbnbnbnbnbnbnbnbnbnbnbnbnbnbnbnbnbnbnbnbnbnbnbnbnbnbnbnbnbnbn
June 25, 2009
goooood movie
September 24, 2007
absolutely INCREDIBLE film, one of the most memorable spectacular war film I've seen, cheers to Ridley Scott! Excellent job with this one! :D
June 20, 2007
This is one of the best war movies going. It's gory, funny, tense, exciting all at the same time. I've never been in battle but the sense of confusion presented by the movie certainly makes you feel as if you are in the thick of it.
February 10, 2006
Awesome movie and the best cast in the world.
December 18, 2005
Depicts war more realistically than most movies. This is the quality of movies expected from Ridley Scott.
December 7, 2005
goooooooooooooooooooooood
September 23, 2005
its infuriating movie that seeks to set in mind the real horrors of war and combat, but at the same time honors those who have been lost in combat featuring especially randall shuggart and gordon who received the medal of honor post-humously, it also sets a crude example of selflessness that could not be fathomed by layman. it dissimates the corner stone of soldiers brother-hoods"when we get back home people will ask me hey hoot what were u doing there r u some kind of war junky i would said no goddamn word u know why cauze they simply won`t understand its about the man next to u..." war is terifying. only the death have seen the end of the w
August 16, 2005
wow this movie is full of action and emotion