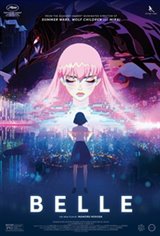 3.71/5
Based on 14 votes and 2 reviews.
57.14%

14.29%

0.00%

0.00%

28.57%
Please rate between 1 to 5 stars
Showing 1-2 of 2 reviews
February 14, 2022
That is only the framework. It IS about child abuse. Some prefer to ignore the big ugly in the room.
January 19, 2022
Don't get me wrong the movie is visually stunning and the music is amazing but the story is awful. Its a retelling of Beauty and The Beast but told with half the heart. There's one cringy scene where a character is getting abused by their dad and the MC way to solve it is to sing....