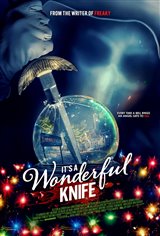 It's a Wonderful Knife
A year after saving her town from a psychotic killer, Winnie Carruthers (Jane Widdop) wishes she had never been born. She soon finds herself in a nightmare parallel universe where without her, things are much, much worse.
When the killer comes back, she has to team up with the town misfit to stop him — and get back her life as it was.