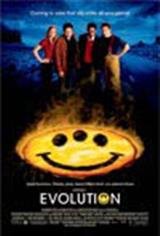 4.18/5
Based on 121 votes and 4 reviews.
50.83%

31.67%

7.50%

4.17%

5.83%
Please rate between 1 to 5 stars
Showing 1-4 of 4 reviews
January 26, 2006
This was a very good movie and the actors were great
November 23, 2003
Absolute crap. The actors looked like they didn`t want to be there, none of the special effects were very special and all of the jokes flopped. They got the entire concept of evolution wrong, so prepare to cring if you know anything about science. Don`t waste your money.
September 6, 2002
HILARIOUS! SCOTT RULES
July 8, 2002
Very entertaining and fun! The cast was all great and worked well together under the direction of Ivan Reitman. There are many laughs to be had and special effects to look at.