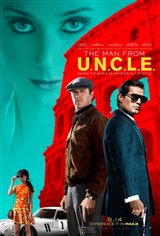 The Man from U.N.C.L.E.
During the height of the Cold War in the early 1960s, CIA agent Solo (Henry Cavill) and KGB agent Kuryakin (Armie Hammer) are forced to put aside longstanding hostilities and work together to stop a mysterious criminal organization.
Based on the 1960s TV series of the same name.