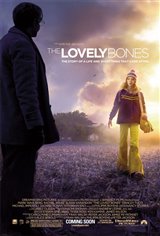 3.66/5
Based on 198 votes and 68 reviews.
Please rate between 1 to 5 stars
Showing 1-10 of 68 reviews
October 22, 2010
Well, I read the book first and loved it. So when I watched the movie I was surprised at how intense everything was. The movie is a lot more suspenseful than the book, but I loved it still. A great story!
July 19, 2010
I felt like I was the tenth victim for having to watch this movie. The canned film should have been put in the safe and thrown in the pit. I just didn't feel the love with the flowers, mountains, and meadows while watching a lunatic weave a basket in his backyard....are you kidding me?
June 16, 2010
Tucci and Walberg were great, but overall, teh movie was a bit too cheesy...a bit too long and boring.
June 14, 2010
The movie has a great story, but rather than being thought-provoking and insightful, it turned up being cheesy and lame. I haven't read the book, which I heard was great. I can see why the book would be good - the movie, however, was flat, dull and realyl lame, especially the ending. It just didn't work. I balme teh director and screen writer.
June 11, 2010
Really quite dull - overly stylized and simply not enough plot to keep one interested.
April 27, 2010
Very Good Film Peter Jackson Is The Man
April 24, 2010
I LOVED it so much and ROSE MCIVER was amazing she's like one of my favorite actress. Kind of tied with Emma Watson in the series Harry Potter.
April 24, 2010
It was an amazing movie. It touched my heart and brought me to tears. I loved everything about it and who doesn't like a great Mystery/Thriller movie.
April 23, 2010
Absolutely amazing movie, I loved it the whole way through.