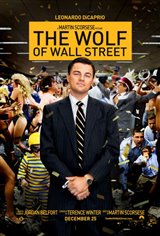 2.96/5
Based on 386 votes and 155 reviews.
Please rate between 1 to 5 stars
Showing 41-50 of 155 reviews
January 21, 2014
AWESOME !!!!!!!!!!!!!!
January 21, 2014
Good movie, but not one of Martin's best. Leo gives a strong performance, but the movie is okay.
January 21, 2014
Very disappointing movie to say the least. I always rate a movie by the fact that I would or would not want to see it a second time. I would not want to see this show ever again. It seemed very degrading to women, and so much swearing and all the obscene scenes got very disturbing. A total waste of money but the popcorn was good. The only positive I can see is that it shows people what not to do with their lives eg, engaging in extramarital afairs, drugs, alcohol, violence, and swearing.
January 20, 2014
Awful, gross......... (swear, porno, drug) - very low! Walked out of the cinema
January 20, 2014
very energetic.
January 18, 2014
Wolf for sure! Despicable show! I usually like Dicaprio..... I kept wishing it would end.... but it didn't.... It kept going on and on. Taking creative license to glamorize criminals.... and how about the rating.... perhaps this movie should create a new category.... Double XX. Chose another movie, your wife with thank you for doing so!
January 17, 2014
I have never taken the time to write a review on any film until now. My husband and I were given movie tickets for Christmas and chose this film which featured one of our favorite actors Leonardo Di Caprioun; we were unaware of Jordon Belfort's life; the movie trailer did not prepare us for the pornographic content of this film; this 3 hour film seemed to cram in as much crass content as possible ... even if these details of Jordan's life/memoirs were this graphic this movie seemed to relish in the whole degradation of it's characters. There was no redemptive value to his life in the movie nor apparently in real life. We are both very disappointed and quite frankly shocked with the movie's
January 17, 2014
This could be one of the most controversial films that has hit theatres in a while. There were a few genuine funny parts but this movie gives me no joy for the same reason that I rate it 4-stars; it does not try to hide anything about Jordan Belfort's story. This movie makes a very important point which can be summed up as follows: "But those who want to get rich fall into temptation and a snare and many foolish and harmful desires which plunge men into ruin and destruction. For the love of money is a root of all sorts of evil, and some by longing for it have wandered away from the faith and pierced themselves with many griefs." - 1 Timothy 6:9-10 NASB
January 17, 2014
One of the best! Why? Because shows the reality that's going on.
January 17, 2014
They didn't have a negative rating or that is what I would have given this one (minus 10 out of 10). If you want to be bored for 3 hours by porn and vulgarity, this movie is for you. The only reason I stayed was because I kept thinking it would get better.