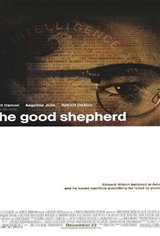 3.21/5
Based on 3386 votes and 99 reviews.
Please rate between 1 to 5 stars
Showing 51-60 of 99 reviews
January 3, 2007
Perhaps the slowest and most tedious movie I have ever seen. It felt like the time it took to see the movie was longer than the time it took to make it.
January 3, 2007
If you want to sleep go and watch this movie.
January 3, 2007
Please do not waste your money! I was so disappointed. Such a great cast and they blew it. If they keep choosing these type of roles they will not be a-listers for long. My suggestion do not rent it either. It is so confusing and boring. I really tried to stay awake for this one just to see if it will get better. BUT it DIDN`T!
January 2, 2007
i was so bored during this movie i was actually thinking about things like quilting instead. 2 hours and 35 minutse into it, i turned and asked the guy next to me if ther ewas any climax in the movie? RIDICULOUS!
January 2, 2007
This was an OK movie at best. It was VERY long and it also FELT very long. The plot of the movie isn`t clear; there is not a lot of action and the story was not really interesting. Overall, it is not worth the price of the ticket.
January 2, 2007
great acting, great plot but its 3hrs long and that tiring
January 2, 2007
Wonderful movie, the acting was superb. A movie that shows just what the CIA is capable of, including it`s fallibility, which takes up a good portion of the spy movie.
January 2, 2007
this lack lustre maybe something is about to happen drama was a complete failure. Better luck Next time Angelina. Weak. Booo urns. a 0
January 1, 2007
I was impressed with the accuracy of the film and its ability to downplay the violence. The cast was excellent and the writing seemed genuine...Excellent overall and I highly recommend it if you like spy films...
January 1, 2007
very,very boring!