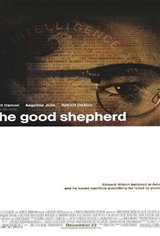 3.21/5
Based on 3386 votes and 99 reviews.
Please rate between 1 to 5 stars
Showing 21-30 of 99 reviews
January 14, 2007
Boring, boring, boring, awful, awful, awful - hard to follow and a waste of money & time. Although, I had a good nap during it. Left before it was over - to sit through anymore would have been like someone putting sharp objects under my fingernails.
January 12, 2007
long and boring; not even worth renting
January 12, 2007
I was ready to leave after watching twenty minutes of the movie.
January 11, 2007
worst waste of 3 hours of my life I ever did in a movie theatre. I love DiNiro but he should stick to what he knows..acting. It was 2 1/2 hours before any resemblance of a plot. Avoid this turkey save $11.00
January 11, 2007
that was one of the most boring movies i have ever seen. that movie could be compressed into a 1 hour movie with maybe some added action. DONT WASTE YOU MONEY
January 10, 2007
OH MY LORD, DON`T WATCH THIS MOVIE. BORING. SLOW. I JUST WANTED TO PULL ALL MY HAIR OUT AT THE THEATRE.
January 10, 2007
Might have been long, but absolutely enjoyed every minute of it. This movie is definately not an action movie, but keeps you thinking!
January 8, 2007
for those of you wishing or expecting to see an action movie go rent mission impossible. I found this movie to be very thought provoking and interesting. It did have some slow parts, but overall, this movie was not about action but the characters in it.
January 8, 2007
very slow and boring
January 8, 2007
This movie was refreshing. it challenges the audience all the while it keeps the viewer engaged throughout the film. This was amazing overall in all aspects. At the same time the movie was intellectually complex to follow which a good thing. It wasnt simple.