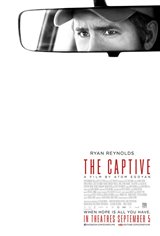 3.15/5
Based on 58 votes and 22 reviews.
Please rate between 1 to 5 stars
Showing 1-10 of 22 reviews
April 23, 2015
Was an a good rental.
September 26, 2014
I thought it was great. Sometimes I got confused when it flashed to the past and back to the present. You can feel the frustration in Ryan's character when the police think he's behind the kidnapping. It's true to life acting so sure it seems slow at times. I'm glad they don't get graphic about what they're doing with the kids they kidnap. It shows how easily this could happen to unsuspecting kids.
September 20, 2014
Two of these reviews are word for word the same as for a previous canadian film the great deception. I smell a rat here
September 17, 2014
Finally a really good movie made in Canada. Time we promote our own films and actors. Loved the ending.
September 15, 2014
THOUGHT THE MOVIE WAS EXCELLENT HAD TO PAY ATTENTION TO FOLLOW THE SCRIPT ACTING WAS WELL DONE AND ENJOYED NIAGARA SCENES GREAT ENDING WOULD RECOMMEND THIS FILM AND DONT BE TALKING TO YOUR FRIENDS OR YOU WILL MISS THE PLOT
September 13, 2014
I enjoyed this movie a lot. It's a story on a slow boil... but it never feels stretched or overly-long. I was riveted to my seat for the entire film... and I kept wondering (throughout the movie) if I was watching the same film that got panned in Cannes and has earned so many poor or bad reviews.
September 12, 2014
Canadian's seem to think that if a film is Canadian it has to be bad. I asked people if they want to go and they said no because the film is Canadian and it must be bad. Where they wrong? Yes! Really wrong! Keep up the good work Canada and I will keep coming. It is the best Canadian film since Snow Walker!
September 12, 2014
Excellent film. I am going again with some friends.
September 12, 2014
If you have children you will love this movie! They should watch it too.
September 12, 2014
Great movie. Like real life, not a typical Hollywood film.