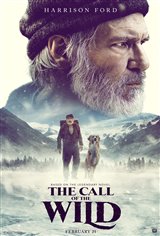 4.24/5
Based on 644 votes and 111 reviews.
Please rate between 1 to 5 stars
Showing 1-10 of 111 reviews
March 12, 2020
I wasn't sure what I was in for judging by the reviews . I was expecting a fake looking CGI dog but I was pleasantly surprised . I wasn't bothered one bit by the imagery , looked pretty real to me . I found the story line very entertaining with a good mix of drama and humor .
March 12, 2020
Loved the movie, funny and entertaining
March 12, 2020
Just use real animals and treat them well. Not all movies abuse animals. Do some research people. Besides the fact that working class dogs (and MANY other breeds) love to do what people consider work. Maybe if you have a tiny chihuahua you don't understand, but if you have many other breeds you know that these dogs love to be challenged and get bored quickly. Herding dogs love to herd. My St. Bernard is happiest when pulling a sled full of kids through the snow. The rules for animals on movie sets are stricter than rules for people.
March 11, 2020
Even though it was animated,the story line really hits home about the relationship we have with our dogs! How (at times as shown on the movie)are not appreciated as they should be! Very refreshing movie for the whole family(which you dont see very often) Would see it again in a heartbeat!
March 10, 2020
the dog looked so real and i cried a lot it was so good n a great movie for kids
March 10, 2020
Great wildlife adventure. I loved everything about it.
March 9, 2020
Loved it and it inspired me to read the book again. Made me cry, beautiful scenery. Can't believe the dog wasn't real at times!
March 9, 2020
It is a really good adaptation of one of the books I read as a child. My wife and I really enjoyed it.
March 8, 2020
very good story. Very relaxing little theater.