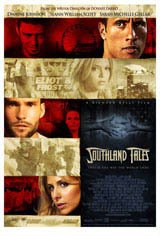 2.88/5
Based on 17 votes and 3 reviews.
37.50%

0.00%

12.50%

12.50%

37.50%
Please rate between 1 to 5 stars
Showing 1-3 of 3 reviews
July 17, 2008
this movie was stupid. The rock, Sean william scott, Sarah Michelle Gellar, Mandy Moore, Justin Timerlake are all really famous people who are really good actor's actress's and singers. But This movie was so so bad.
March 23, 2008
This has to be one of the worst movies I have seen in my life. You will never get back those hours of your life you will waste watching this horriible attempt at comedy!
March 21, 2008
Stupid movie. Couldn't believe how bad it was with all those stars. Don't waste your money renting it.