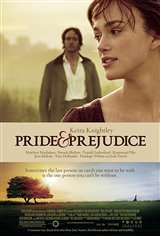 4.47/5
Based on 1035 votes and 114 reviews.
Please rate between 1 to 5 stars
Showing 1-10 of 114 reviews
October 22, 2010
This is the best movie I have ever seen! Fantastic!
May 25, 2009
its nothin but amazing (: i lov it
April 11, 2009
beautiful love story but without all of the violence and sex in these timed movies!
April 11, 2009
I think that some peole will not understand the passion of this amazing film. Some people will think it as an understatement. I understood the movie because I personally read about 25 books in one year! If you are to watch this movie and understand it then you would have too understand the language wich is used in it. If some of the words, from a scale of 1/10, are unfermiliar it might be clear that you may need to study more in your vocabulary. Some people say that Im bossy, but the truth is that I just really love giving good advice about reading and movie re-viewing. I am a 6th grader 11 years old!
April 11, 2009
When I first saw this movie I did'nt really like it. But then I started to go over it more and more becuase that's what I always do when it comes to movies, I have to watch each one about 5 times to see if I have missed anything. So the more I watched it... I just simply fell in love with it and now Prid and Predjudice is my most favorite movie of all! I am a famous movie director but for my own safty I have to keep my name under cover. I give this movie a 5!
July 22, 2008
My favorite movie ever. I have watched time and time again. I never get tired of if. I also enjoyed the BBC version, but love the movie version much more.
March 23, 2008
beautiful love story
June 16, 2007
Brilliant, fresh and nothing like the BBC version starring Colin Firth, this version of Jane Austen's Pride & Prejudice explores the time setting closer to the actual truth. Not as fancy or upper class as other versions make it out to be, but true to the story line and well scripted, this Gem of a movie is a must see.
November 25, 2006
I was a terrific movie, I would definitely recommend seeing it!
November 6, 2006
wow i love it