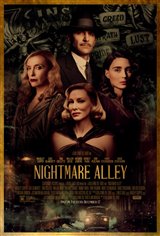 2.59/5
Based on 52 votes and 13 reviews.
Please rate between 1 to 5 stars
Showing 1-10 of 13 reviews
January 14, 2022
Yet another inferior remake. Yet another dud from one of the most overpraised directors ever.
January 5, 2022
Del Toro is a master of film. His pan s Labyrinth is one of my favorite movies of all time. His ability to present his characters as people with real emotions in so many forms is the best. The ending of the movie is fabulous. In this environment of films with special effects like monotonous explosions and and characters that no depth it is beautiful to see movies that Doesn't use that crap uses actors that have real human emotions and imperfections. FIVE STARS!!!!!! You
December 29, 2021
It was terrible and very depressing. I do not recommend it al all. . .
December 25, 2021
Gross scenes and unbelievable ploy.
December 23, 2021
Was expecting more..., fell asleep half way through the Movie! Sad....
December 20, 2021
Everything that Spider-Man: No Way Home should have been and more.
December 20, 2021
An instant classic! del Toro has done it again!
December 19, 2021
Gorgeous noir visuals and period detail, excellent performances. This new version goes deep into a dark and cynical take on the American dream. in which a man who starts with nothing tries to forget his past and start over, raising himself to the heights of success through talent and hard work -- only to forget what he learns at the carnival which gives him his start -- never believe your own b.s.
December 19, 2021
Dire. Fatboy fumbles it yet again.
December 16, 2021
Not a patch on the original film. Watch that instead.