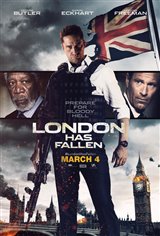 3.86/5
Based on 134 votes and 44 reviews.
Please rate between 1 to 5 stars
Showing 1-10 of 44 reviews
June 22, 2019
Solid action movie, finally the hero is a highly skilled mortal man, not superpowered comic book character in silly costume.
July 13, 2016
Awesome, powerful and great entertainment !!
May 31, 2016
Look, if you want a thinking film, watch Blade Runner. If you want a Fast Paced action film where the time flies by, park your brain at the door, sit back, eat your popcorn, drink your drink and get ready to be entertained. Any modern action film, doesn't bear to much scrutiny or it ruins the illusion. If you were entertained, it did what you wanted it too. If you hated it, give up action films because you're going to be disappointed every time. I enjoyed it, will buy it when it comes out on DVD so , I can park my brain at the door, sit back, eat my popcorn, drink my drink and be entertained. P.S. If you hated this movie, Don't watch any Mission Impossible films. Even I had trouble leaving my brain at the DOOR with them!!!!!
May 7, 2016
fast, well executed. good story line. heck yes moments.
April 22, 2016
Wait for DVD! Was pretty corny and the acting not that great. Just not believable and the CGI effects were kind of sad... looked like they stole their graphics from a cheesy video game.
April 15, 2016
Such a bad movie, worst in years, only idiots gave it above 2 stars...........and my iq dropped so much, I forgot to rate it in the original review and morons from tribute just auto give a 5 star......
April 15, 2016
Idiots only rating above 2 stars. Worse movie I've seen in years
April 15, 2016
Unbelievable that anyone gave this even 3 stars. Worst movie I've seen in years...........must have been mainly idiots that went to see it
April 13, 2016
The movie was great, everybody has their opinions but I would definitely pay to watch it again.
April 9, 2016
Awesome movie fast paised the action was awesome and one hell of a ride I just wish I had a better seat