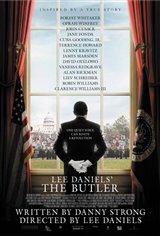 4.04/5
Based on 158 votes and 66 reviews.
Please rate between 1 to 5 stars
Showing 1-10 of 66 reviews
February 3, 2014
very well made movie with great performances, especially Oprah
January 20, 2014
this movies showed me alot of things i didn't know about my people and i find that this kind of movies are good to show to people who think or act superior then other people no matter what color they are.
January 18, 2014
Absolutely outstanding movie! Will definitely watch again and again.
December 30, 2013
wonderful film ... congratulations
November 17, 2013
About time the civil rights movement was taught to the young people. Very well acted with big name actors who certainly didn't need the $
November 15, 2013
Fantastic film!
November 15, 2013
Great depiction of the times and era. Oprah Winfrey was wonderful in her role and was a stand out for me. The soundtrack is also quite enjoyable; we stayed to the end (like we always do) to read the credits! See it!
November 14, 2013
Interesting true story of a butler to many U.S. Presidents. Also very much a family story with 2 sons who had different ways of dealing with civil rights. Oprah gives an amazing performance as The Butler's Wife. Perhaps a Best Supporting Actress nod?
November 14, 2013
jfk actor was the only one remotely resembling the real jfk! but overall well acted!and captured those times well....
November 13, 2013
I enjoyed this movie. Forest Whitaker was incredible and heartbreaking. Was a wonderfully crafted movie; dark, but not so dark that it is difficult to watch. Definitely a must see. Potential Oscar winner.