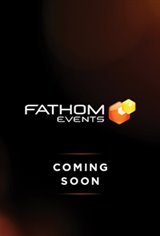 Come Out In Jesus Name Encore
1.15/5
Based on 268 votes and 29 reviews.
Please rate between 1 to 5 stars
Showing 21-29 of 29 reviews
April 11, 2023
This movie is REAL. People don't know what the Bible says about demons and these people are sharing truth that set people free. People that oppose this movie don't know the truth and are not seemingly even open to the possibilities of what is being shown here. Get out your Bible and read it. Jesus cast out demons. There was a reason He did. If He did, there is something to it. I have been on both sides of this - getting deliverance and helping others get deliverance. Just because you may not understand something, don't come against it. You probably need it yourself. MOST people do.
April 11, 2023
Impious Impostors Prey on the Faithful
April 11, 2023
These bad actors hi-jack the identity of apostles, prophets, and ministers, they're messing with peoples minds, by convincing them that are in need of "deliverance". They are claiming that Christians can be demon possessed, which completely goes against what Scripture teaches, Scripture teaches that born-again believers receive the Holy Spirit was they believe.
April 11, 2023
Deliverance Ministry Scam!
April 11, 2023
All lies! These people are not Christians! They need to investigate each of them as it is a huge money making scam!
April 11, 2023
This isn't the Jesus in the Bible, these people are scammers who make money from the faith, very deceptive.
April 11, 2023
Affinity Fraud
April 9, 2023
Changed my life!!!
March 18, 2023
Saw March 13. It is a much needed film, especially for people that haven't been taught the full gospel. The light of Jesus is on and exposing Satan. Take others, spread the word, this is an eye opener!