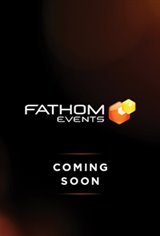 Come Out In Jesus Name Encore
1.15/5
Based on 268 votes and 29 reviews.
Please rate between 1 to 5 stars
Showing 11-20 of 29 reviews
April 12, 2023
We were warned about these kind of people over and over in the scriptures. These people are teaching "Doctrines of Demons", they even have the tongues of demons in the prayers, no wonder they have to pray for each other all the time. They are the ones with demons, I think everyone should stay away from "deliverance ministries"! The Lord is not in this movie, that isn't the Lord they are feeling!
April 12, 2023
I have been a Christian for over 30 years and never once have I or any of my Brothers or Sisters in the Lord ever needed "deliverance". The key is prayer and reading the word of God. This teaching is very demonic and should be avoided, it will be you in bondage, mark and avoid. God Bless you!
April 12, 2023
A bunch of people posing as apostles using really bad Actors pretending to be demon possessed. Really?
April 12, 2023
Nowhere in Scripture are we told how to cast out demons.
April 11, 2023
Wow, this movie is a disgrace to Christianity. Christianity is not at all what is being portrayed in this film.
April 11, 2023
This was more than likely the worst movie I've ever seen in my entire life, I can't believe they aired a movie as dumb as this. Like don't they watch the movie before they play it on the big screen? Unbelievable.
April 11, 2023
Using the faith to come up!
April 11, 2023
They pose as apostles, prophets, or ministers and convince gullible Christians that they need "deliverance", it is a huge Ponzi/Pyramid Scheme and should be avoided, these people are not Christians, they are scammers who prey on the poor and disabled people. All of them have the same YouTube platforms charging hundreds of dollars to have demons cast out of you.
April 11, 2023
If deliverance were such a major thing, don't you think that Jesus would have told us something about it? When His disciples asked him how to pray, don't you think that would have been a perfect opportunity for Jesus to tell His disciples how to cast out demons, if it were such a major thing? We'll we know from Scripture that He didn't tell them this, and so we know it's not something to be focused on. Unless they (the people running deliverance ministries) are trying to make money off of poor, elderly, or disable people.
April 11, 2023
The "genre" for this low budget mess should be labeled as "Fantasy", the actors seem like they couldn't remember their lines, what a waste or my money and time that I can never get back. I was very disappointed and bored to death it was a joke, I couldn't wait for it to end, it was that bad. How could it even be in the theaters?