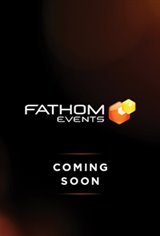 Come Out In Jesus Name Encore
1.15/5
Based on 268 votes and 29 reviews.
Please rate between 1 to 5 stars
Showing 1-10 of 29 reviews
April 26, 2023
I walked out, it was so fake, and hardly anybody was in the theater, what a waste of 20 minutes, that I can never get back.
April 26, 2023
Are you serious? I can't believe they even allowed a documentary as fake as this to be played SMH
April 19, 2023
Beware of "deliverance ministries"
April 19, 2023
Horrifying
April 17, 2023
When Jesus died and rose again, he spoiled principalities and powers, he made a shew of them openly, triumphing over them in it (Colossians 2:15). The believer's victory over Satan and demons is in the power of the cross, through the blood of Jesus, and because this so, the least member of the body of Christ has as much authority over the devil as anyone else. You do not need another Christian to cast the devil out of you if you are a Christian. You simply need to stand in faith against the wiles of the devil. Submit to God, resist the devil and he will flee from you. Making Christians dependent and on other Christians for deliverance from demons is not Biblical. It is spiritual manipulation, actually its a form of witchcraft.
April 16, 2023
These people are all intellectually disabled!! Reminded me of Texas Chain Saw Masacre, if anyone needed deliverance, it was them.
April 16, 2023
I used to be a follower of Isaiah Saldivar, but now after watching this movie with my cousin, I see what he's really about. This movie is so fake it's a disgrace to Christianity, and now on top of that he now starts to focus on "Liquid Death," which aired a commercial during Halloween a while back which was obviously a joke about a witch mixing demons into the drink (witches don't summon demons), but Isaiah wants to run with it and scare people bc of the mention of demons. I know see that all the so called Christians in the movie are fake, like him.
April 15, 2023
All of this ultimately reviles the Gospel of Christ. For the Gospel simply says this: Jesus died for our sins, once and for all. No other sacrifice for sins remains (Hebrews 10:1-18), nor is one necessary. Deliverance has already taken place. Our new birth is a work of God (John 3:8) whereby the Spirit begets spirit (John 3:6). This transforms our spiritual reality and situation forever. Therefore our past physical experiences, although consequential, do not threaten our union to Christ. The Gospel says Christians are "hidden with Christ in God" (Colossians 3:3). No earthly event can "separate us from the love of God, neither life, death, sword" (Romans 8:38-39). In this Gospel, God made him – Christ – who had no sin, to become sin so we may become the righteous through Christ (2 Corinthians 5:21). Therefore curses have no hold on us. Demons cannot dwell within God's temple. It was "for freedom that Christ set us free" (Galatians 5:1).
April 13, 2023
All these charletans charge for "deliverance", in this documentary, they act like they care, then why put a price on something that Jesus paid the price for on the cross. So, many people make money from Christianity. Don't they fear the Lord? I guess that haven't read about "The Great White Throne Judgement"
April 13, 2023
Do you see anyone blind, mute, lunatic, deaf, or with epilepsy in this movie? Jesus delivered a total of 7 people in the Bible who all had ailments, none of which were Christians. These people are using actors and saying we need to be free from demons and claiming Jesus commanded us to do this, they are deceiving the people that Jesus told us to take care of (The widows, the disabled and the poor). If they care so much for people and want to set them free, why are they charging hundreds of dollars? Jesus said "freely you have received, freely give"