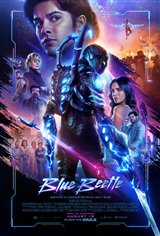 3.5/5
Based on 64 votes and 24 reviews.
Please rate between 1 to 5 stars
Showing 1-10 of 24 reviews
September 22, 2023
We really liked this movie. Started a little slow but definitely was an entertaining movie
September 22, 2023
I liked this movie a lot!
September 22, 2023
Nice average english and latino movie . laughing and funny at times. got to read subt titiles and listen to the english words too. maybe the next super hero, we shall see.
September 18, 2023
When movies have a great comic to use as a template and screw it up, that's on the studio. That is what has happened here. Bad actors, bad writers, bad directors and bad studios don't/can't make good movies. No matter of race.
September 15, 2023
Disliked the politics, disliked the Uncle who is against All views but his! This Uncle can fly something .., he has never seen before ! He just knows how to do Anything! This movie was GARBAGE!!
September 7, 2023
a different spider man
September 4, 2023
Great wee movie, super hero with humor and a want to watch movie
September 2, 2023
Not good at all. Some said good and family friendly. We took our grandson and it had lots of cuss words. Also lots of it is in spoken Spanish with subtitles, so lost on a child who doesn't read.
August 29, 2023
Good story line. Family friendly. Not weird like watching a computer generated movie.
August 28, 2023
Just watched the movie today with my family and we totally thought it was one of the worst movie ever. Blue beetle fighting scenes were ok but that's was it. We thought the movie wasn't funny at all but others thought it was for some reason. We can't believe they were cheering and clapping when the movie ended. It was a waste of time and money.