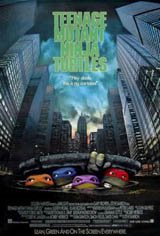 Teenage Mutant Ninja Turtles - Family Favourites
Teenage Mutant Ninja Turtles - Family Favourites
Through contact with a mysterious substance, four turtles mutate and become able to speak, walk upright, and most importantly—eat pizza. With the wise rat Splinter as their mentor, the turtles become ninja fighters.
Their arch-enemy, Shredder, struggles to gain power over the world and the Ninja Turtles—Leonardo, Michelangelo, Donatello and Raphael—will do anything to stop him.
Saturday, July 21, 2012 only, at 11:00 a.m. local time.