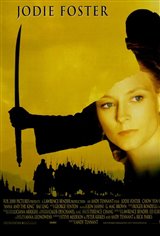 Anna And The King
Widow Anna Leonowens (Jodie Foster) travels to the royal palace of Siam (Thailand) in the 1860's to work as a governess for the King of Siam's son. Upon arrival, she discovers that the son is actually approximately 58 offspring from his concubines and wives.

As their relationship grows into a deep friendship, one of the kings' concubines is caught with a lover and is condemned to death for her actions.

Anna is repulsed by the slave-owning and lack of human respect and sets out to teach the ruler a few rules of her own, like that of compassion.