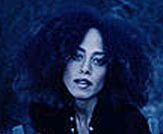 Cree Summer Biography
CREE SUMMER
Date of Birth: July 7, 1969
Although her face isn't particularly well known, Cree Summer became famous for her voice in a multitude of animation series, films and music. Born in California to a dancer and a musician, Summer's parents decided to move to Saskatchewan in Canada to raise their daughter.
Life there was difficult living in their own mud-built house, barns and school buses for the first eight years of her life.
She attended school for the first time in Toronto but was restless and made money voicing cartoons as early as 13 years of age.
With her Canadian father, Don Francks, already vastly experienced in the voice-over and acting industry, the door to animation was open wide for Summer. At 16, she dropped out of school to pursue a music career. Writing her thoughts and feelings in a journal, her words would soon become lyrics for her songs.
Soon after, she landed a role in the NBC-TV sitcom A Different World, playing the role of Freddie Brooks from 1998 to 1993.
She continued to voice cartoons while starting up her music career.
Some of the series she provided voices for include Penny in Inspector Gadget, Princess Kneesaa in Ewoks, The Real Ghostbusters, Elmyra in Tiny Toon Adventures, Sonic the Hedgehog, Susie in Rugrats, Mortal Kombat: The Animated Series, Jungle Cubs, 101 Dalmatians: The Series, Pepper Ann,and Batman Beyond.
With good money coming in from lending her voice out, she began making albums. A friend of singer/songwriter Lenny Kravitz, Summer learned the professional ropes of making music.
Her dedication to her music earned her more than a dozen albums. "All I ever wanted to do was sing. My father had a jazz band and I remember climbing on stage at clubs I was too young to be in."
Although a success on stage, Summer continued to make noise behind the camera on both the small screen and big.
Feature work increased with age and include films like The Care Bears Movie (1985), Rugrats: The Movie (and its sequel), and Atlantis: The Lost Empire (2001). She has also provided her voice to a number of videogames such as Fallout and Fallout 2.
Filmography:
Rugrats Go Wild! (2003)
Barbie as Rapunzel (2002) (V) (voice) The Wild Thornberrys Movie (2002) (voice)
Atlantis: The Lost Empire (2001) (voice)
Rugrats in Paris: The Movie (2000) (voice)
The Rugrats Movie (1998) (voice)
Mummies Alive! The Legend Begins (1998) (V) (voice)
Wild Thing (1987)
The Care Bears Movie (1985) (voice)
Fields of Endless Day (1978)

Filmography