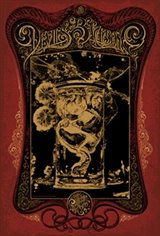 The Devil's Backbone
The Devil's Backbone Overview
Near the end of the Spanish Civil War as society crumbles, the refined but mysterious Professor Casares (Luppi) and his wife Carmen (Paredes) run a desolate desert orphanage called Santa Lucia. Hidden on its grounds are gold ingots being kept for the Republican army; in the centre of the courtyard lies an unexploded bomb dropped by a Fascist plane.

When twelve-year-old Carlos (Tielve) arrives at the orphanage, he is met with hostility by his fellow charges and the bad-tempered handyman Jacinto (Noriega), but he eventually settles into an uneasy friendship with a bully. Very soon, Carlos discovers even greater terror at Santa Lucia in the form of a disfigured ghost of Santi, a little boy who was murdered the night the bomb fell.

At first, Santi pleads for Carlos to help free him from his suffering, but then warns of impending tragedies. Finally, he begs the increasingly distraught Carlos to carry out a horrifying act of revenge.